Winter's Maiden Box Set Fan Art Contest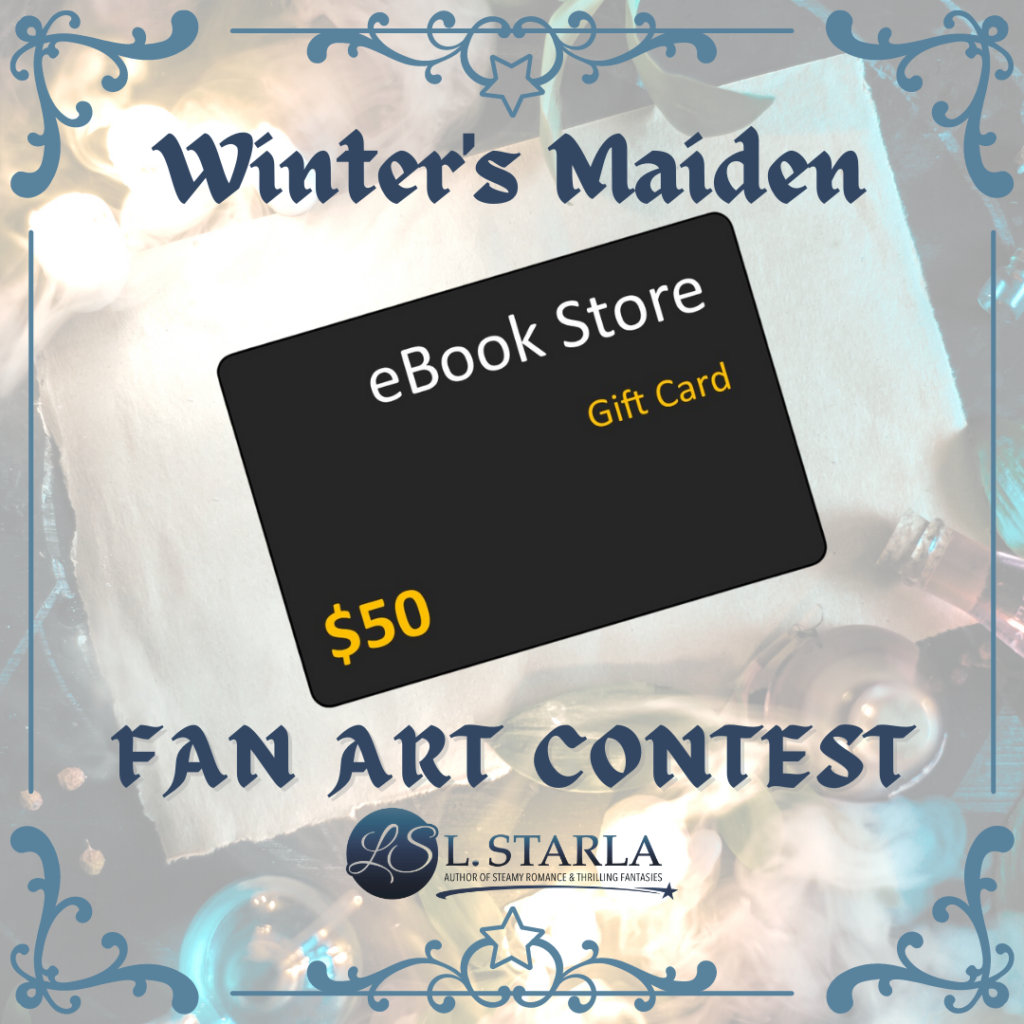 L. Starla is giving away a $50 eBook store gift card plus a print copy of the Winter's Maiden Box Set, (available September 2022) to one winner. The winning piece of art may then be used on the cover of the box set with full credit given. 
Shortlisted contestants will also receive an eBook copy of this box set.
Who can enter? This contest is open internationally to all visual artists whether professional or not.
Theme: Art work must capture a modern fantasy asthetic and should relate to the Winter's Maiden story arc (Winter's Maiden parts 1 & 2 plus Winter's Thrall). Contestants are not required to read all of these books, but having some idea of their content will help. If you would like to learn more about these books, please visit: https://starlaarts.com/index.php/winters-magic-series/
Art Style & Medium: All art styles and media are welcome, but the final product must be a digital file.

Content: No pornographic content is permitted. This includes any display of sexual organs or activity. Only family friendly images will be shortlisted.

File Type & Size: Only image file types may be submitted. Maximum file size for artwork submission is 5MB. 
Preferred aspect ratio is 1,600 pixels (w) x 2,560 pixels (h).
Submission Deadline: Entries are due by midnight 19th June 2022, Australian CST.
Judging: Shortlisted submissions will be displayed on L. Starla's website where the public can vote for their favourite entry. Voting will open 26th June 2022 and close 25th July 2022.
Check back here in June 2022 to see the shortlist and vote for your favourite.