Magical Realism / Paranormal Romance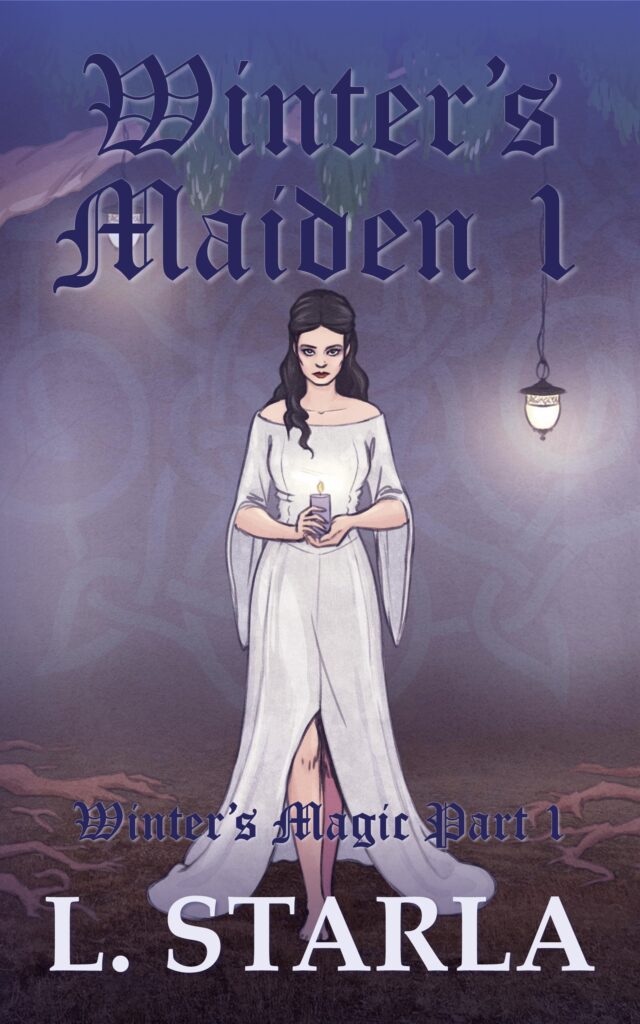 Do you hide from the monsters, or embrace your magical destiny?
Alannah Winters: hedonist. Impulsive, precocious, and dangerously drawn to mysticism. Whisked away from her hometown at a young age and raised ignorant of her close ties to the pagan Gods.
When tragedy strikes her family again, she is forced to return to the small Irish settlement of Gaeilge Shores, a town shrouded in secrecy. At least she has her beloved cousins by her side, helping to unravel the mysteries of her heritage.
Alannah had always harboured feelings for Liam, the eldest of her two cousins, and seeing the man he has grown into only serves to intensify those desires. But when she rocks up at her new school, the captivating blue eyes of a tall, dark, and handsome senior virtually consume her. Not to mention the unsettling way things have changed with Brendan, her other cousin.
Can Alannah survive her inevitable transformation? And what is to be done about the three hot guys vying for her attention? Alannah's early signs of hedonism will prove to be much more than a passing phase…
Warning: This book contains coarse language and explicit scenes, including depictions of sexual violence that may upset or offend some readers.
AVAILABLE NOW
Five Stars
"I legitimately finished this book in less than two days; not because it was short but because it was THAT GOOD! I absolutely love the chemistry and the character development. There's so much that happens and with each chapter I grew to love the characters so much I'd find myself yelling at them when they do something I felt was stupid! She made them real and relatable to the point where even me as a reader could be angry with them while still getting why they did what they did. Such an amazing tale!"
Five Stars
"So much never came easy for Alannah but with everything she went through, I liked that she remained true to herself and those she considered friends.
Trying to figure out who was friend or foe added so much more suspense as Alannah became the obsession of more than just Liam and Brendan in a world she never knew existed.
I loved the steamy chemistry between multiple characters and the way this first book gave a HEA to some yet left others feelings unresolved, making me curious to see what will happen in the future."
Music credits: The Story Unfolds
Music from YouTube Audio Library [Aka YAL] Music provided by RFM: https://youtu.be/zVrE7trZ7lM
The power to protect is also the power to corrupt.

When Alannah joined The Council of Mages, she expected an exciting life of fighting crime and ridding the world of evil. This could not have been further from the truth. Buried by bureaucracy, and bored out of her brains, Alannah is almost grateful when the Council's spotlight shines on her hometown.
An illegal potion hits the Unseelie Market, and the source gets tracked back to Gaeilge Shores. Unfortunately, this case is a little too close to home and when Alannah learns the truth, she becomes trapped within the web of lies surrounding Brendan and herself.
Amidst all the deception, Alannah and Brendan find the path to the ultimate truth. How much are they willing to risk by uncovering the secrets of the magic world? And will working for a common cause be the catalyst that finally brings them together?
Note: This is the second of six main books in the Winter's Magic series. It is advisable to start with Winter's Maiden 1.
Warning: This book contains coarse language and explicit scenes, including depictions of sexual violence and minor BDSM that may upset or offend some readers. There is also a partial cliff-hanger for one of the characters, which is somewhat resolved in Winter's Thrall (launching May 2022).
AVAILABLE NOW
Five Stars
"OH Wow what a book. I mean this in a good way. It's so suspenseful, intriguing, steamy, romantic, action packed, unpredictable, easy to read, Page turner."
Five Stars
"There was a lot of steamy tension, like A LOT! And I loved seeing Lana and Brendan grow closer but with so many insecurities and misunderstandings, heartbreak equalled the amount happiness throughout."
Music credits: GoSoundtrack – Mystery
http://www.gosoundtrack.com
https://creativecommons.org/licenses/by/4.0
Music provided by RFM: https://youtu.be/0gJ00vDNsMI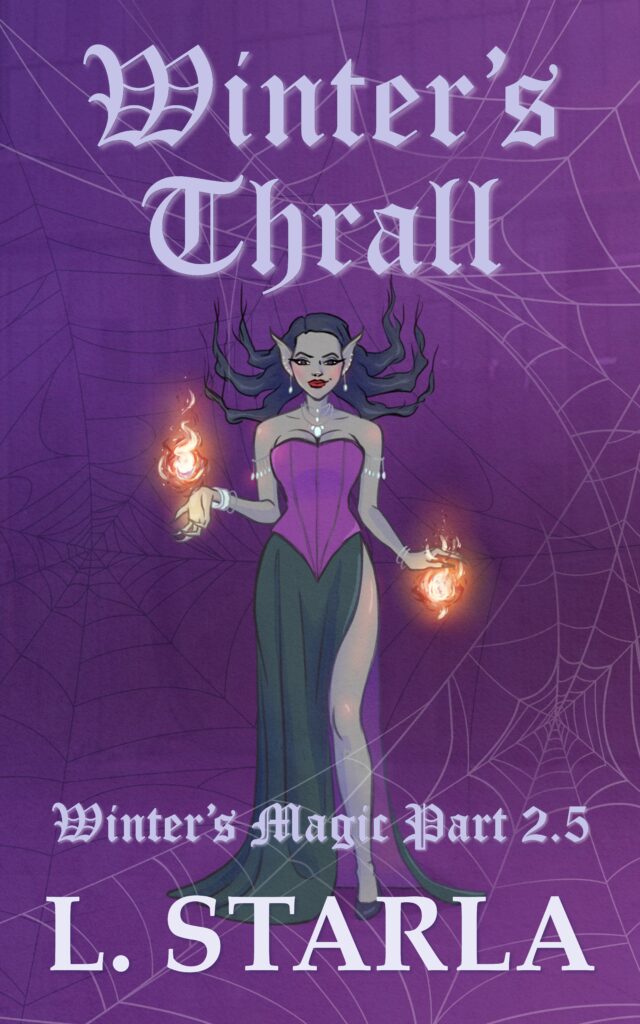 There are some dark places in the world where the lines between lesser evils become too murky to distinguish.
Brendan Winters, enchanter mage, playboy, and consummate maker of poor life choices, has outdone himself once again.
In a moment of weakness, Brendan struck a deal that turned his life upside down. The filth he first witnessed in Bridey's den of sin was just the tip of the iceberg. As her new favourite, Brendan is thrust into a world of debauchery where he learns there is no limit to his mistress' depravity. So, when the opportunity to undermine her authority presents itself, he jumps in headfirst.
Sent to investigate a Cult of dark mages with their roots in Ancient Egypt, Brendan embarks on a collision course with organised crime, a God, and his own magical doppelganger. Yet, none of this cloak and daggers business blindsides him more than the companion he finds in the very house of his captor.
What lengths will Brendan go to for a chance to reclaim his freedom?
AVAILABLE NOW
Five Stars
"The story is action-packed, full of danger and intrigue and the suspense will keep you turning the pages.  Laelia Starla's characters are fully developed and the multiple POVs give the story and characters even more depth… Love Laelia Starla! Her books aren't for the faint-hearted, but I highly recommend them!"
Five Stars
"I greatly enjoy L. Starla's writing and how we get a great story with a lot of steam. There are some great scenes throughout the book that are packed full of spice and I loved it. Brendan was thrown into a world that he wasn't familiar with and it shows. His journey to escape was entertaining and I loved the twists that came along with it."
Music credits: Miguel Johnson – Good Day To Die
https://soundcloud.com/migueljohnsonmjmusic
https://www.youtube.com/channel/UCenTwNA8ioN37RD7bfNSUpA
https://creativecommons.org/licenses/by/3.0/
Music provided by RFM: https://youtu.be/m8AAjJ6PilM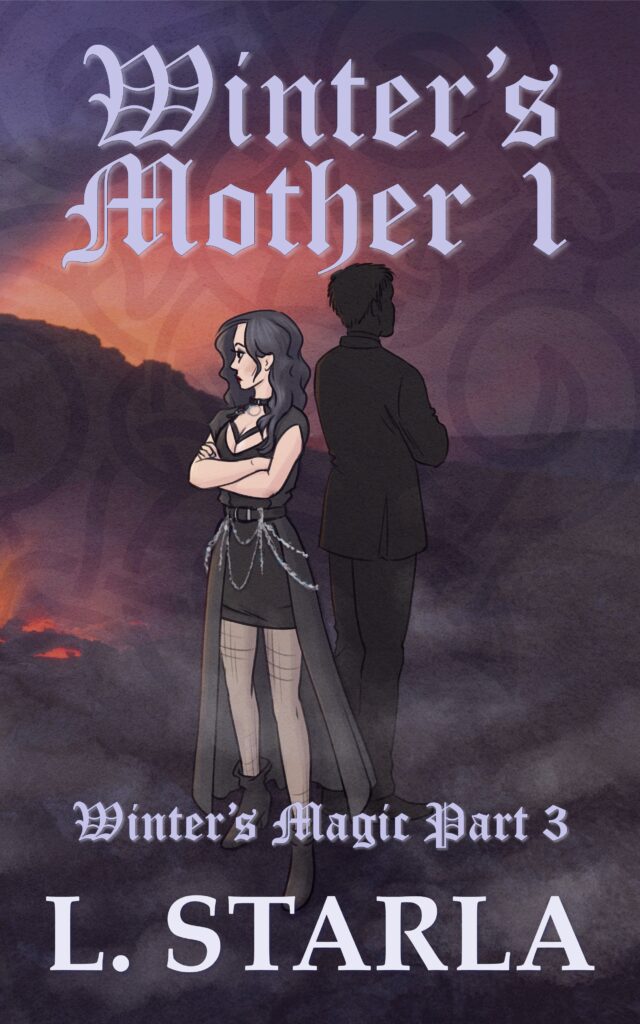 Most mistakes have consequences. This one has a legacy.
Following the birth of her daughter, Alannah slipped into a deep depression. Many blamed it on the hormones, but they did not know the truth: this precious baby girl was the spitting image of her father, a man who broke Alannah's heart and shattered her soul.
 After years of escaping her grief, either at the bottom of a whiskey bottle or in the arms of Brendan's doppelganger, Alannah is finally sober and on the road to recovery when the devil himself walks back into her life. Will his return spell her ultimate destruction, or will they find a way to reconciliation and a second chance at love?
 Having escaped sexual slavery, Brendan has become the master of his own universe and Boss of the unseelie underground. Everything is good until work takes him back to Gaeilge Shores where he discovers the daughter he never knew existed.
 Old wounds reopen and priorities change when he throws himself back into Alannah's life. And all this family drama takes place amidst an apocalyptic threat. Can Brendan help the Council save the world, and reunite with his soulmate?
AVAILABLE NOW
Five Stars
"Once again, L. Starla has created a fascinating world of magic, introducing even more magical creatures than before. I really loved the humor in this book—the sassy characters had me laughing out loudly several times.
Since the book ended on one or rather several cliffhangers, I can't wait to see how the story unfolds in Winter's Mother 2."
Five Stars
"This is a paranormal fantasy romance full of twists and turns and danger from multiple directions that put both the Winter women and the whole mage community at risk. We have deceit, misunderstandings, soul-shattering pain, manipulations, suspense, intrigue and smoking sexual scenes. The perfect combination to keep you glued to the story.
I love Laelia's writing style and although these characters are mages, faeries, mermaids, doppelgangers, and other mythical shifters she pulls you into their world as if you were part of their story. This story is told from the POV of multiple main and secondary characters giving you a deeper connection with both the characters and the storyline.
This is a continuing series so you do need to begin with Winter's Maiden 1, but you will not be disappointed in these shifting mythical characters hiding behind glamour so they blend in the human world. Beware this book does have a cliffhanger that leads to more mysteries and of what is to come."
Music credits: Jingle Punks – Earthy Crust
Music provided by RFM: https://youtu.be/eji-9zYPx-A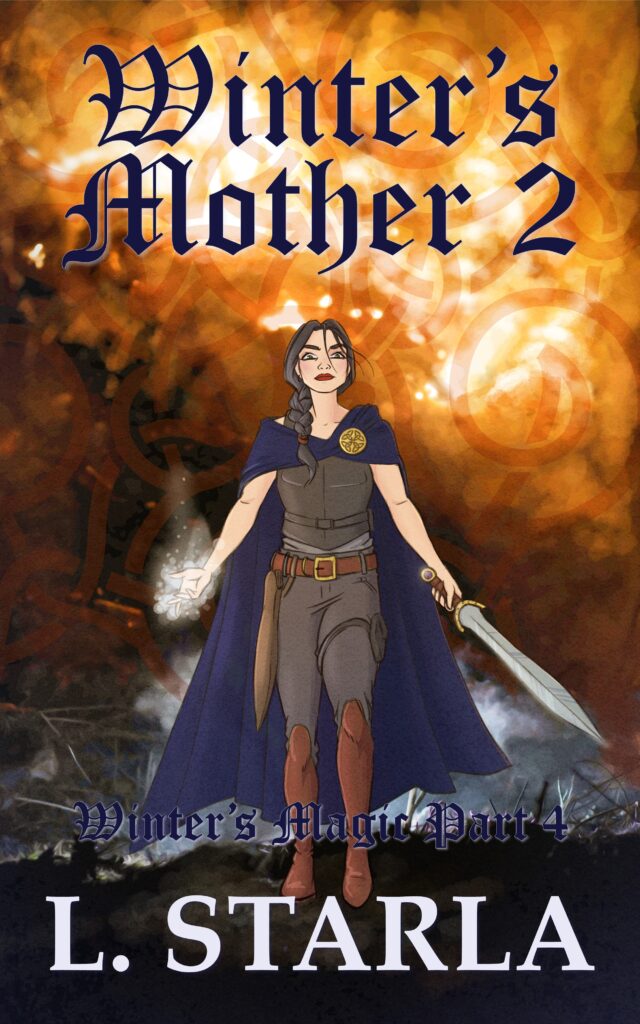 True love has the power to rise from the ashes.
An ancient power awakens, and everything is burning. With humanity on the brink of destruction, the Council makes a dicey decision that puts the entire magic community at risk: they invite humans to their own farewell party.
War is raging outside, and Cailleach Estate is one of the few safehouses in the state. Things get awfully cosy when Alannah bunkers down with her friends and several refugees from Mt. Gambier. With cabin fevers rising, old grudges flaring to life, and lustful desires blazing, this house becomes hotter than the fires scorching the land.
But Alannah Winters detests hiding. She is a fighter. And she will do anything to protect the people she loves.
AVAILABLE NOW