Do you celebrate Valentine's Day? My husband and I tend not to buy into the commercial side of it, but we do love romancing each other on this day. We even have a tradition where we both book the day off work so we can sleep in and spend quality time together. Sometimes we go out to dinner in the evening, but often I will prepare a special meal (to give him a break from the routine cooking).
This year I am planning to cook the following recipe…
Duck Fillet with Morello Cherries
(Adapted from my mum's old French recipe book)
Serves 2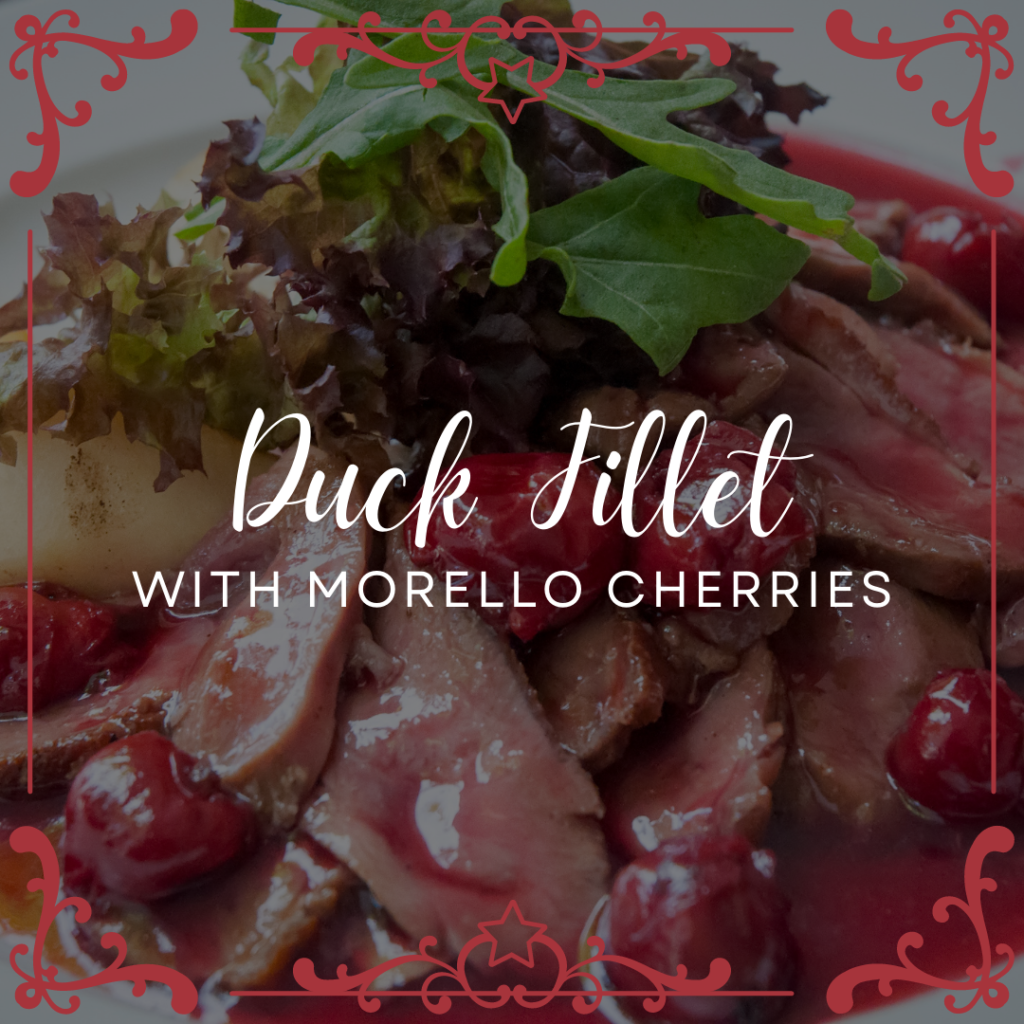 2 duck breast fillets
Salt & pepper
2 teaspoons of cherry vinegar (or red wine vinegar)
 2 teaspoons of berry liqueur
 6 teaspoons of dry red wine

1 teaspoon of brown sugar

 250g pitted Morello cherries in syrup
 1 teaspoon chicken stock powder
2 teaspoons butter
Let the duck fillets come to room temperature for 30 – 60 minutes in a covered dish.
 Season the skin side of the fillets with salt & pepper.
Heat a large pan over medium heat.
Cook the duck skin side down for 8 minutes.
Turn and cook for a further 5 minutes; pricking the skin several times with a fork.
Remove the duck from the pan and keep covered.
Discard the cooking fat from the pan if desired or use in the sauce (like I do).
Add vinegar to pan and let it evaporate while stirring.
Add the liqueur, wine, sugar, and cherries with their syrup.
Bring to the boil and simmer for 1 minute.
Strain the cherries and return the juice to the pan.
Sir in the chicken stock powder and reduce to about 1 1/2 tablespoons (30 mL)
Whisk in the butter.
Remove the sauce from the heat.
Slice the duck fillets and arrange them on plates.
Coat the meat with cherries and sauce.
Serve with a fresh green salad.
Winter's Thrall Book Giveaway
The Winter's Magic  saga continues with Winter's Thrall, which is coming to bookstores this May.
Add this book to your TBR for your chance to win a signed paperback, or one of 4 eBook copies. All winners will also receive eBooks of the first two titles in this series.
Would you like a sneak peek at the next instalment of the Winter's Magic series? Subscribe to my newsletter and you can check out the first three chapters right now!
Winter's Maiden Fan Art Contest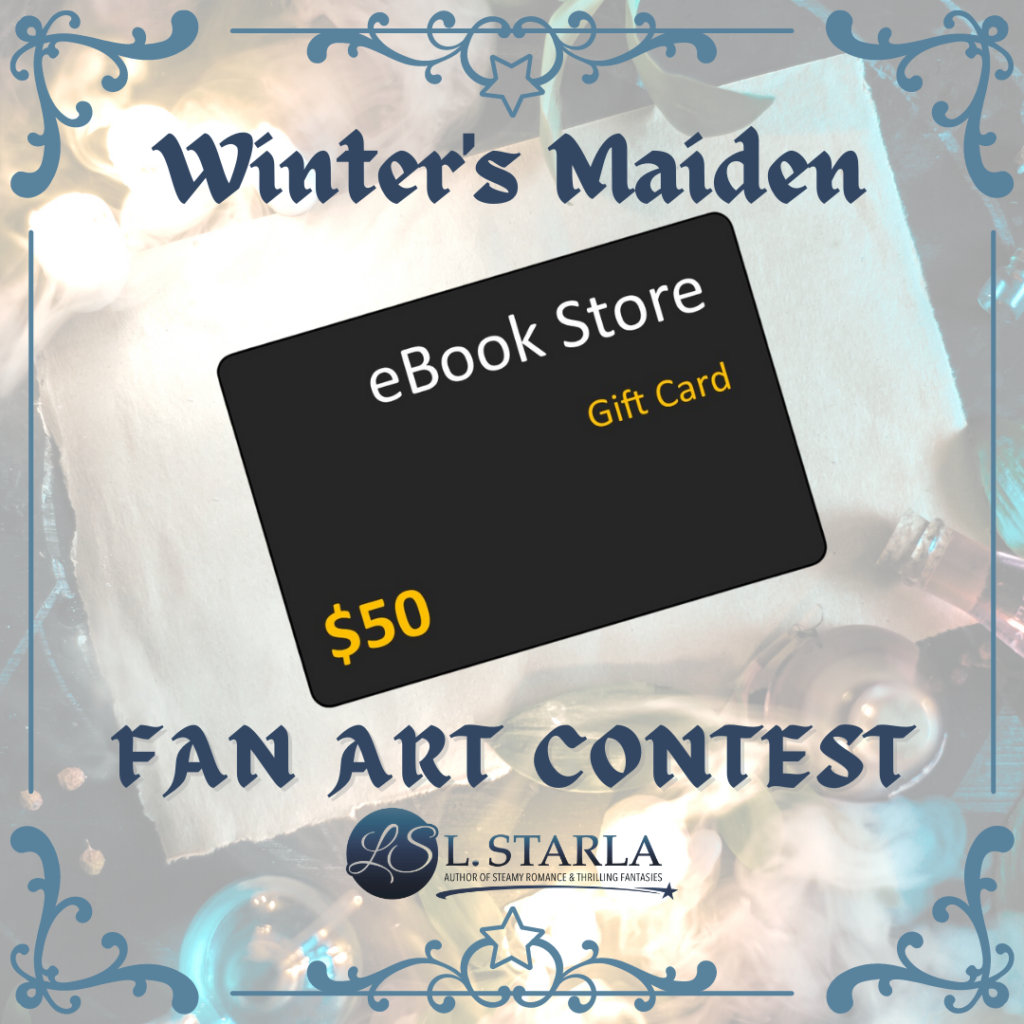 If you have some artistic talent, don't miss your chance to enter this contest.
I am giving away a $50 eBook store gift card plus a print copy of the Winter's Maiden Box Set, (available September 2022) to one winner. The winning piece of art may then be used on the cover of the box set with full credit given.
Shortlisted contestants will also receive an eBook copy of this box set.