I may have overindulged a bit over Easter. How about you? If, like me, you are looking for a way to  cleanse your system after a few too many Easter treats, I recommend something like this detox diet.
The excitement in the air around here is palpable now that my next book launches in just over 6 weeks!
Here are a few key dates:
The video trailer for Winter's Maiden 1 goes live soon. I invite you to watch the premiere with me and engage in the live chat. This is a great opportunity to ask me any questions you may have about the Winter's Magic series, or my writing in general.
When: 9:00am Thursday 22nd April ACST
(Wednesday 21st 7:30pm EST; 11:30pm GMT)
Where: YouTube (queue it up here)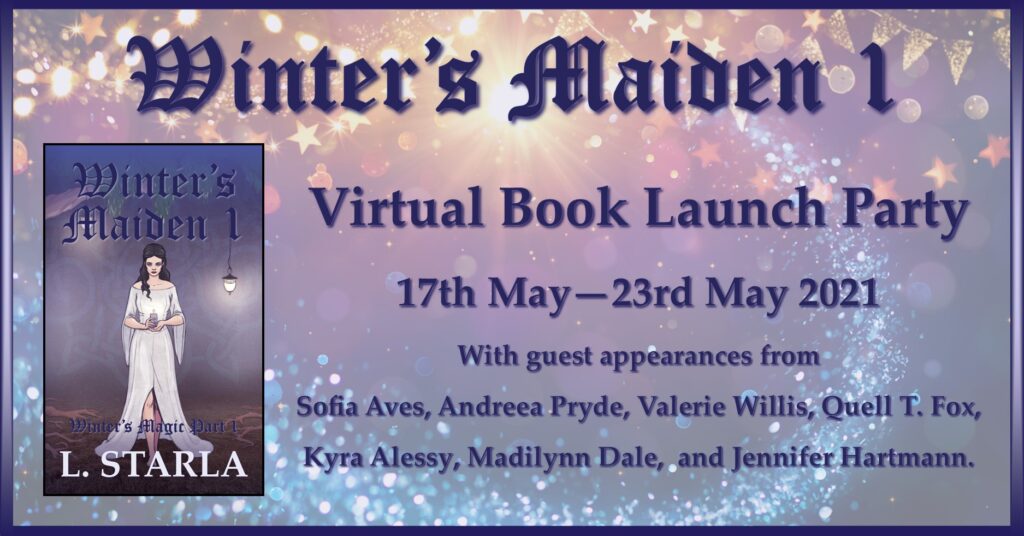 Celebrate the launch of Winter's Maiden 1 during a week long virtual party. You can expect games, giveaways, live readings and a Q&A session.
Plus guest appearances from authors Sofia Aves, Andreea Pryde, Valerie Willis, Quell T. Fox, Kyra Alessy, Madilynn Dale, and Jennifer Hartmann.
Join the party for your chance to win the Grand Prize:
A signed paperback copy of Winter's Maiden 1
Book swag, including a themed bookmark, coffee mug, gemstone bracelet, and a set of quote cards.
$20 eBook store gift card
To enter:
Participate in the party fun. Each activity you participate in will get you another ticket in the draw.
To celebrate the launch of Winter's Maiden 1, I have 1 signed paperback and 4 eBook copies to give away. To enter, add Winter's Maiden 1 to your Goodreads "Want To Read" list and enter here.
Advance Review Copies are still available. If you would like a free copy in exchange for an honest review, please apply via one of the following:
Have you seen my Pinterest Board?
I have been collating images relating to the Winter's Magic series here on Pinterest. This board includes:
Character inspiration
Book cover inspiration
The YouTube playlist
Fantasy art fitting the theme
Research on witchcraft and paganism
The quotes and promotional images used throughout the launch campaign