I have a few books for you this time because I was too busy with Christmas to post my December reads. So here are my highlights from the last two months…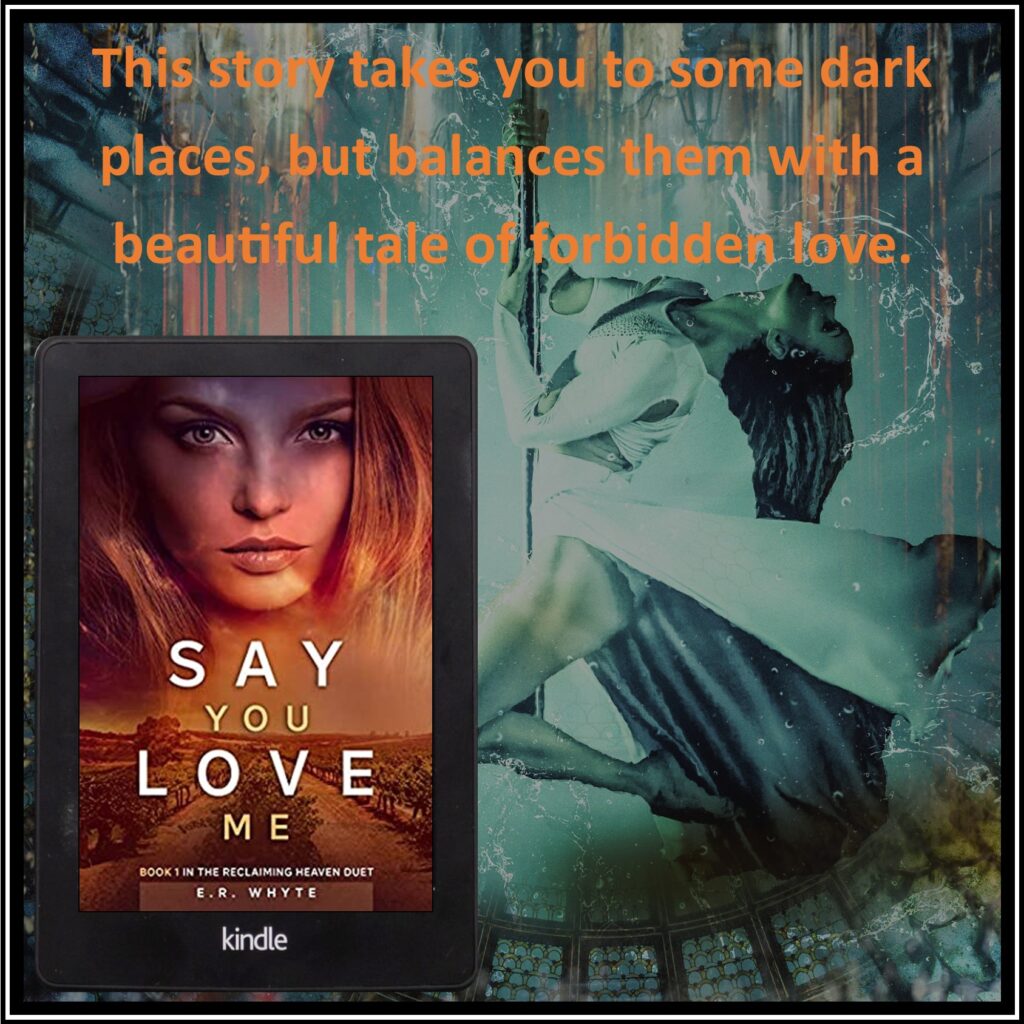 Reclaiming Heaven Duet
By E.R. Whyte
Equal parts psychological thriller and steamy romance, this story takes you to some dark places, but balances them with a beautiful tale of forbidden love. Whyte has done a marvellous job of building the suspense and leaving breadcrumbs to help the reader solve the mystery alongside the main characters. And Gunner is such a heartthrob!
This duet series starts with Say You Love Me and concludes with Say You'll Be Mine.
Heat Gauge: 5/5 This book is explicit with plenty of erotic scenes.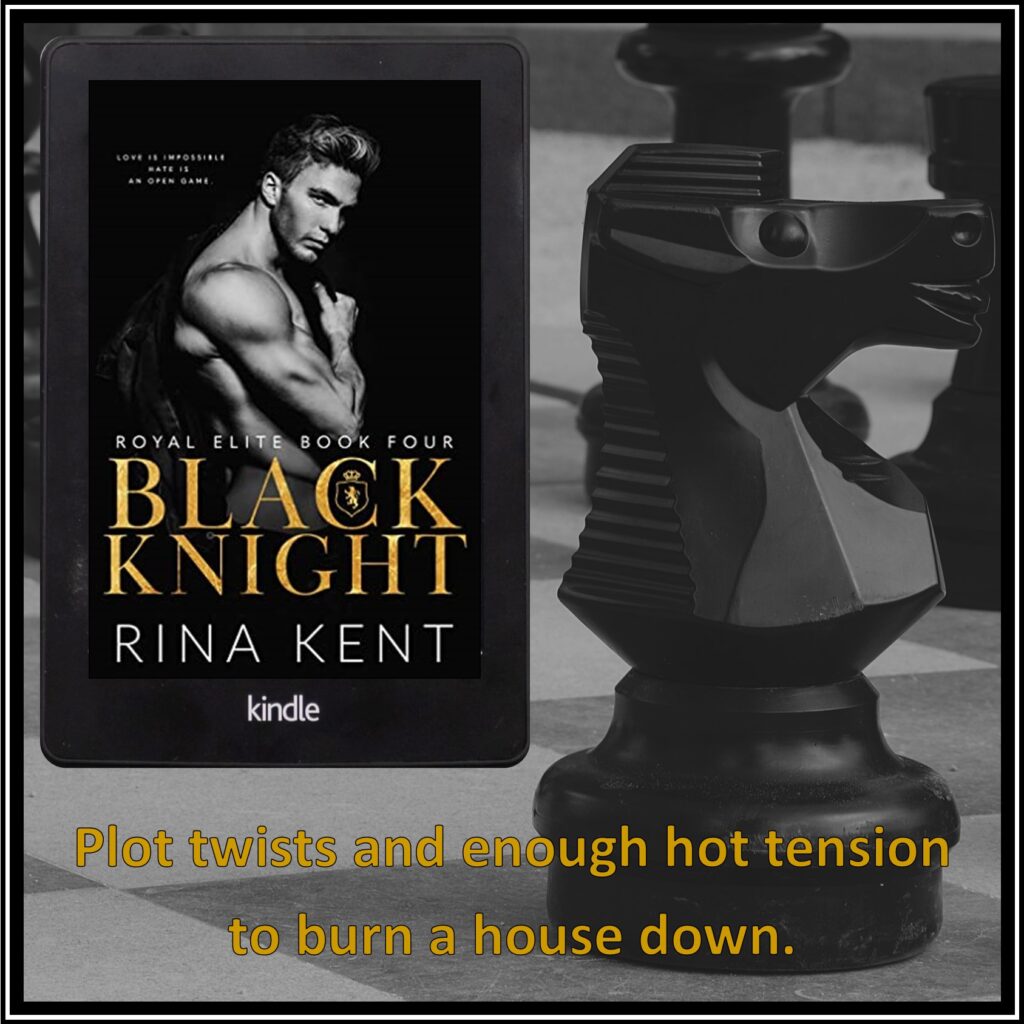 Black Knight
(Royal Elite, #4)
By Rina Kent
I fell in love with the RES crew in the first book of the series and this continuation of Kent's awesome world was even better than the start. I think part of the reason for this relates to how well she has developed Xander and Kimberly as flawed characters that are more relatable for me. She also threw in some serious plot twists and enough hot tension to burn a house down.
If you enjoyed the first 3 RES books, I highly recommend reading this one.
Heat Gauge: 4/5 Super steamy and full of sexual tension.
Flawed (Gamer Girls, #1)
By Auryn Hadley
& Kitty Cox
As a gamer girl myself, I found this story relatable, but there was much more to it than gaming culture. The abuse Dez suffered at the hands of The Oppression broke her. Human touch became intolerable, so she escaped reality through substance abuse. Games were no longer a safe option. But Chance walked into her world and offered her the dream job. And anonymity.
I'm not going to lie, the issues these authors tackle are confronting and heavier than a lead balloon filled with Slayer riffs. Rape, sexism, cyber bullying, drug abuse, and mental illness all play pivotal roles in the story. Yet the strong female protagonist shows courage in the face of oppression, overcoming her fears and sticking it to the man. The romance that blossoms is beautiful too, bringing light to the darkness.
It is hard to say if non-gamers would find as much appeal in this novel, but my feel is that Hadley and Cox have touched on enough universal themes and issues to make this a good read for all. Just heed the trigger warnings!
Heat Gauge: 3/5 While there are several steamy scenes, they are not overtly explicit.
Snow on the Range:
A Red Hart Ranch Christmas Special
By Sofia Aves
Eve (who told her story in the first person) welcomed two drifters into her home for the winter. Unlike the cowboys that usually came and went from the ranch, there was something strange about these men that was intricately linked to mystery unfolding during the pages of this story. Amidst the drama, Eve felt herself falling for one of them. She was not sure if it was wise, but there was no escaping the chemistry that pulled them together and the slow-burn romance that ensued.
Aves has written a superb page-turner that kept me guessing. The romance was intense and emotional, culminating is some wonderfully written bedroom scenes. She also painted Red Hart Ranch as a beautiful setting and filled it with loveable characters that I want to read more about. My advice to prospective readers- do not attempt this novel on an empty stomach! The recipes described within are mouth-watering and I was so happy to find them written up in the back of the book.
This is a great holiday read for fellow Christmas lovers who prefer their romance novels with a dash of suspense and good helping of mystery. And if you are not big on Christmas tales, you will probably still love this book if you enjoy romantic suspense.
Heat Gauge: 3/5 A good mix of steamy scenes, sweet moments, and intriguing suspense.
Corrupt (Devil's Night, #1)
By Penelope Douglas
Wow! Fangirl moment here. Every Penelope Douglas book I have read thus far has been amazing and this was no exception. She is quickly becoming one of my favourite authors. Corrupt is the first of four books in the Devil's Night series. While each book can be read standalone, readers would benefit from consuming these delicious tales in order. If you want dark, enemies-to-lovers romance, this book will deliver. If you are looking for second chance romance, you will not be disappointed. Douglas has even thrown in a touch of the old college and sports romance tropes for added spice.
Corrupt tells the story of Erika and Michael. Young love turned sour. She wanted him, but he resisted her until he could not. Then she betrayed him, or so he thought, and everything went to hell in a handbasket. Years later, Michael and his friends are out for revenge. So what happens when old flames rekindle? An extremely hot, suspenseful novel—that is what.
Heat Gauge: 4/5 Scorching tension and kinky escapades give this book a decent amount of heat.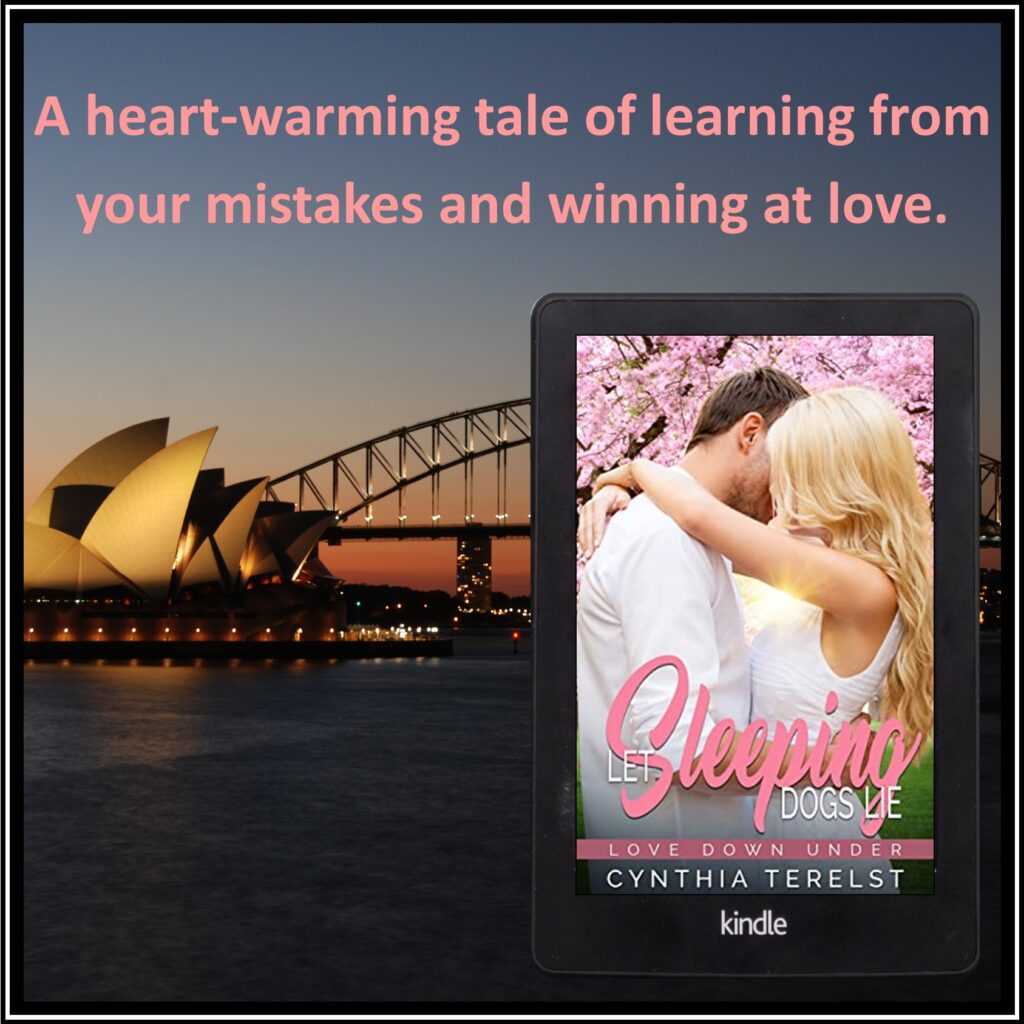 Let Sleeping Dogs Lie
(Love Down Under, #2)
By Cynthia Terelst
I may be biased, but I find it refreshing to read a romance set in Australia. The landmarks, the history, and the language jokes all rang true blue. Yet, there was a universal essence to this tale that would strike the heart strings of all romance readers: another chance at love for two imperfect people. Who does not love a good second chances story? I know I loved it.
Tara and Shepherd are both good, selfless people devoted to charity, but they have serious flaws that impact on their relationship. Shepherd's plan to win Tara back is a classic example. Simply learning why Tara left and rekindling old flames is not enough. They both need to transform through journeys of personal growth to overcome their relationship hurdles.
If you are looking for a heart-warming tale of learning from your mistakes and winning at love, this is a book for you. Note: This book can be read as a standalone.
Heat Gauge: 3/5 The steam simmers slow in this one but packs a climatic punch with some explicit scenes.
Vinctus
(White Dragon Series, #1)
By Jezebel
This is paranormal romance at its most erotic! There is more steam than story here, but I still enjoyed Jezebel's writing style and the tale that evolved intrigued me enough to keep reading. Oh and yes, I was titillated by the whole invisible demon seducing the psychic thing. It was HOT! I can't wait to read more.
Heat Gauge: 5/5 The first half of this book is pure erotica.