This has been a crazy busy month for me so far; what with racing to the finish line with my manuscript for Undeniably Wrong, hosting an awesome web panel with four other dark romance authors, consuming some culture at the Adelaide Fringe Festival, spending a full day at Adelaide Writers' Week, and now I'm gearing up for a games' night with friends on the eve of a state election. I'm hoping to catch a breath on Sunday.
Writer's Week delivered another great assortment of panels. This year's highlights included an intriguing chat about suspense and crime fiction with Christian White and J.P Pomare, and a rousing conversation about the #metoo movement in Australia with Jess Hill and Grace Tame. At the end of the day, I came away feeling inspired to smash out the last of my W.I.P.
Yes, you heard right—I finally finished the first draft of that book I had intended to complete by the end of last year. All 104,000 words of Undeniably Wrong (Phoebe Braddock Books #4) will soon be ready for beta readers. If you would like a chance to provide feedback on the beta manuscript, please apply here.
Review Copies of Winter's Thrall Now Available
If you would like a free advanced review copy of the latest book in the Winter's Magic series, please apply below.
There are dark places in the world where the lines between lesser evils become too murky to distinguish.
Brendan Winters, enchanter mage, playboy, and consummate maker of poor life choices, has outdone himself once again.
In a moment of weakness, Brendan struck a deal that turned his life upside down. The filth he first witnessed in Bridey's den of sin was just the tip of the iceberg. As her new favourite, Brendan is thrust into a world of debauchery where he learns there is no limit to his mistress' depravity. So, when the opportunity to undermine her authority presents itself, he jumps in headfirst.
Sent to investigate a Cult of dark mages with their roots in Ancient Egypt, Brendan embarks on a collision course with organised crime, a God, and his own magical doppelganger. Yet, none of this cloak and daggers business blindsides him more than the companion he finds in the very house of his captor.
What lengths will Brendan go to for a chance to reclaim his freedom?
This book directly follows the events of Winter's Maiden 2, so it is advisable to read that before starting this story. Review copies of Winter's Maiden (Parts 1 & 2) are also available upon request if you need to catch up with the series so far.
Winter's Thrall Book Giveaway
The Winter's Magic  saga continues with Winter's Thrall, which is coming to bookstores this May.
Add this book to your TBR for your chance to win a signed paperback, or one of 4 eBook copies. All winners will also receive eBooks of the first two titles in this series.
Winter's Maiden Fan Art Contest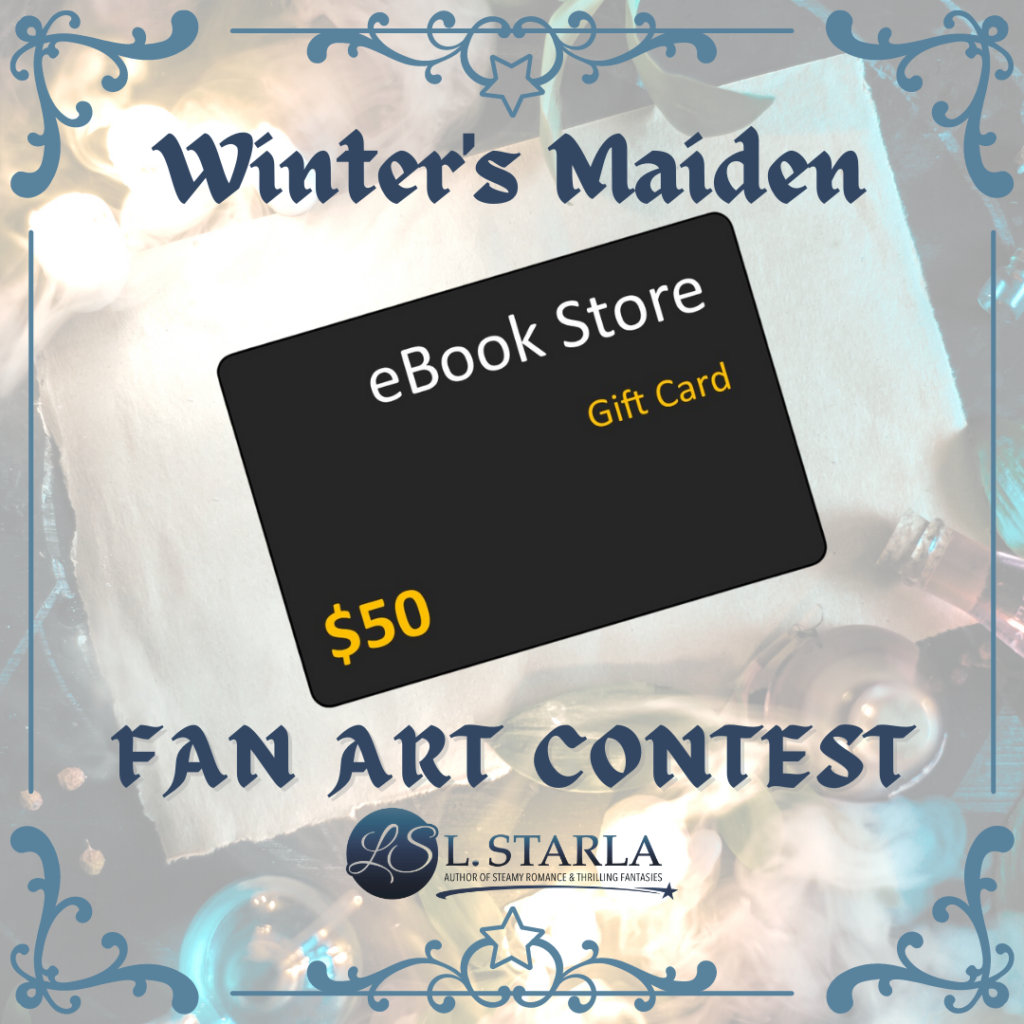 If you have some artistic talent, don't miss your chance to enter this contest.
I am giving away a $50 eBook store gift card plus a print copy of the Winter's Maiden Box Set, (available September 2022) to one winner. The winning piece of art may then be used on the cover of the box set with full credit given.
Shortlisted contestants will also receive an eBook copy of this box set.